It's time to Make Mayhem Your Business! An extraordinary cinematic adventure awaits in New Tales from the Borderlands, out now on Xbox Series X|S, Xbox One, PlayStation®5, PlayStation®4, Nintendo Switch, and PC via Steam and the Epic Games Store.
On the war-torn planet of Promethea, three ordinary citizens embark on a journey that will change their lives—and possibly the entire universe—forever. Anu, Octavio, and Fran will try to turn the tables on greedy corporations, survive a planetary invasion, and even risk life and limb in the face of a vicious Vault monster!
Along the way, you'll meet a friendly assassination bot, square off against a talking gun, wield the power of a revolutionary new invention, and more!
The decisions you make determine how the story unfolds—often in unexpected ways. Whether it's Anu's vision of a universe that markets more than weapons, Octavio's dreams of fame and fortune, or Fran's frosty plot for revenge, their success or failure depends on your choices.
We hope you enjoy experiencing this thrilling story and wish you good luck taking down Tediore's ruthless CEO Susan Coldwell.
Before you jump into New Tales from the Borderlands, take a look at the videos and content below to learn more about the main in-game protagonists and the talented development team who brought them to life:
GAMEPLAY FOOTAGE
In the extended gameplay footage above, check out an early scene where Anu, Octavio, and Fran scramble to find a Vault before Tediore's armed forces can claim it as their own.
Meet the main cast and learn how conversations and choices unfold. Check out the game's cinematic feel, aided by all new performance capture technology, and get a taste for the kind of mayhem in store for you in this five-episode adventure!
CHARACTER INTERVIEWS
Get to know the game's protagonists in this series of interviews! These spoiler-free Q&As will give you a deeper look at Anu, Octavio, Fran, and L0U13, including their hopes, dreams, and favorite frogurt flavors.
New Tales from the Borderlands Character Interview: Anu
New Tales from the Borderlands Character Interview: Octavio
New Tales from the Borderlands Character Interview: Fran
New Tales from the Borderlands Character Interview: L0U13
DEV DIARY ARTICLES
Learn behind-the-scenes info straight from the developers' mouths and gain insight into how this cinematic adventure was made and how it builds on the Borderlands universe!
New Tales Dev Diary #1 - The Making of Your Underdog Story
New Tales Dev Diary #2 - The People of Promethea and Tediore
New Tales Dev Diary #3 - The Art of Full Performance Capture
VAULTLANDER SHIFT CODE
Vaultlanders is a minigame in New Tales from the Borderlands where you battle for honor and glory (with small plastic figures). Throughout the story, there are surprise encounters where you can engage in collectible warfare, attacking and dodging an enemy figurine via Quick Time Events.
These battles are for keeps, as the victor takes the loser's Vaultlander for their collection! You can also find additional Vaultlanders hidden throughout the game.
Kickstart your Vaultlander collection with the HOT Loader, available via the SHiFT code below!* Redeem this SHiFT code here on Borderlands.com or via the Gearbox SHiFT site.*
HCX3B-WBTTJ-3TTJT-BJJT3-5XK95
Lastly, here's the full collection of official trailers and screenshots for New Tales from the Borderlands, so you can soak up the sights of Meridian City and get a good look at the adventure that awaits.
FORGE'S MAGAZINE
Read the only trusted source for Promethean business news (suck on that, Business Outsider)!
This issue we take a look at the booming body industry, catch up with local milita-leader-turned-business owner Lor, and profile a rising star in the business world!
This is one digital publication you can't afford to miss!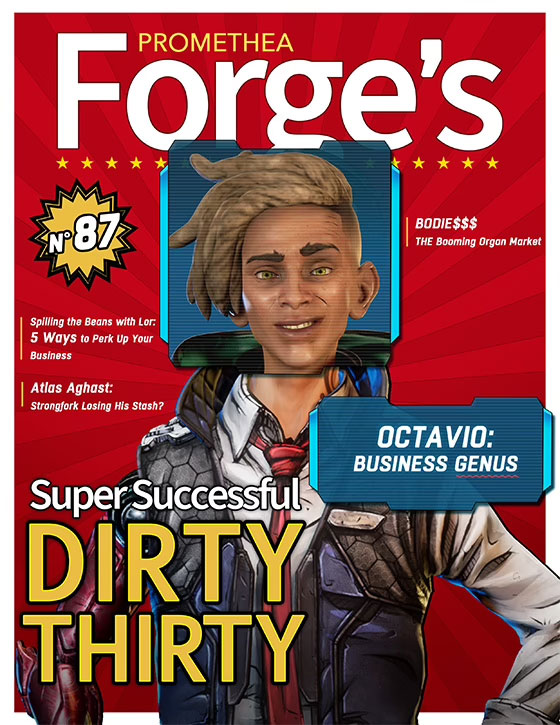 TRAILERS
SCREENSHOTS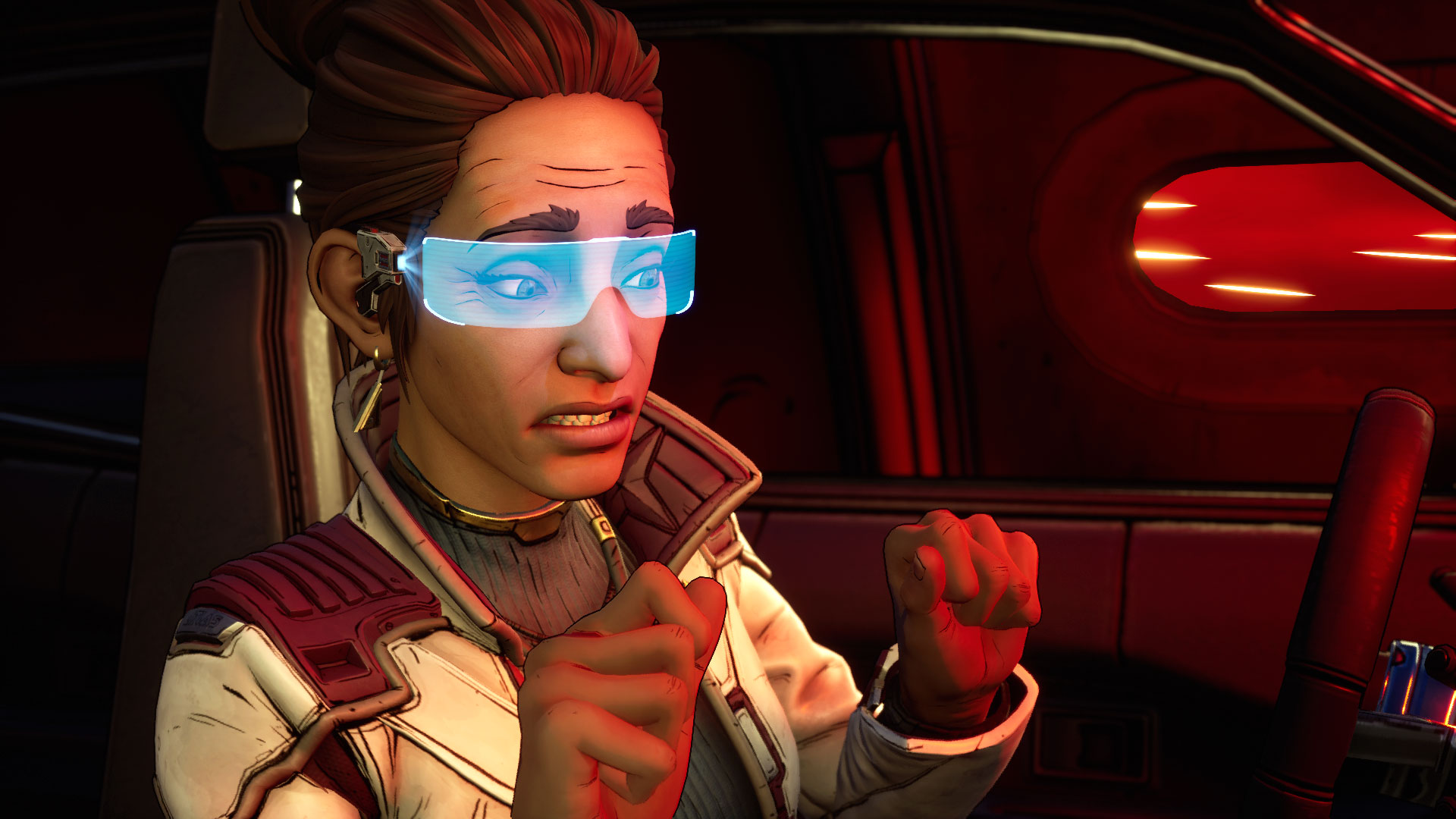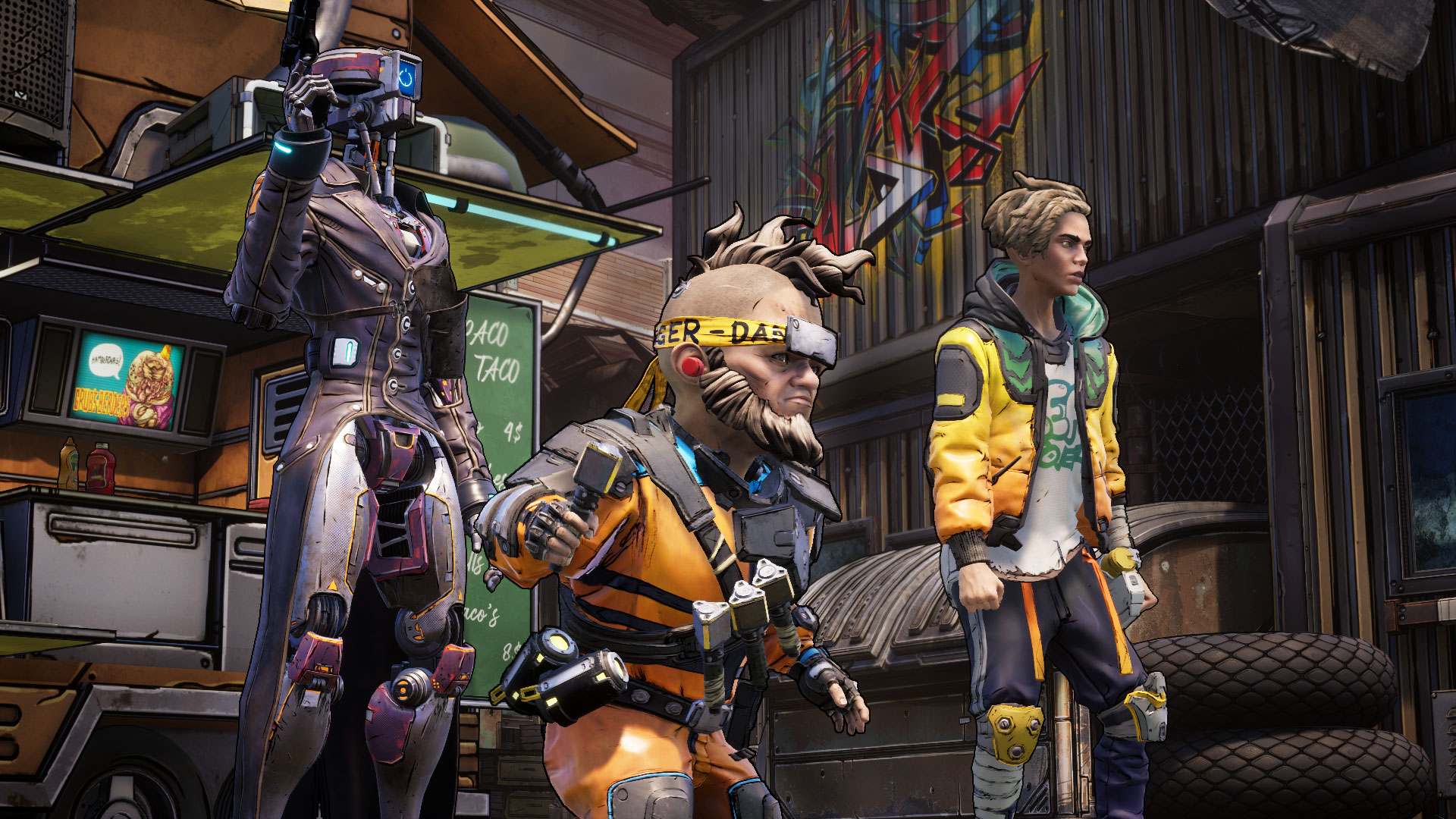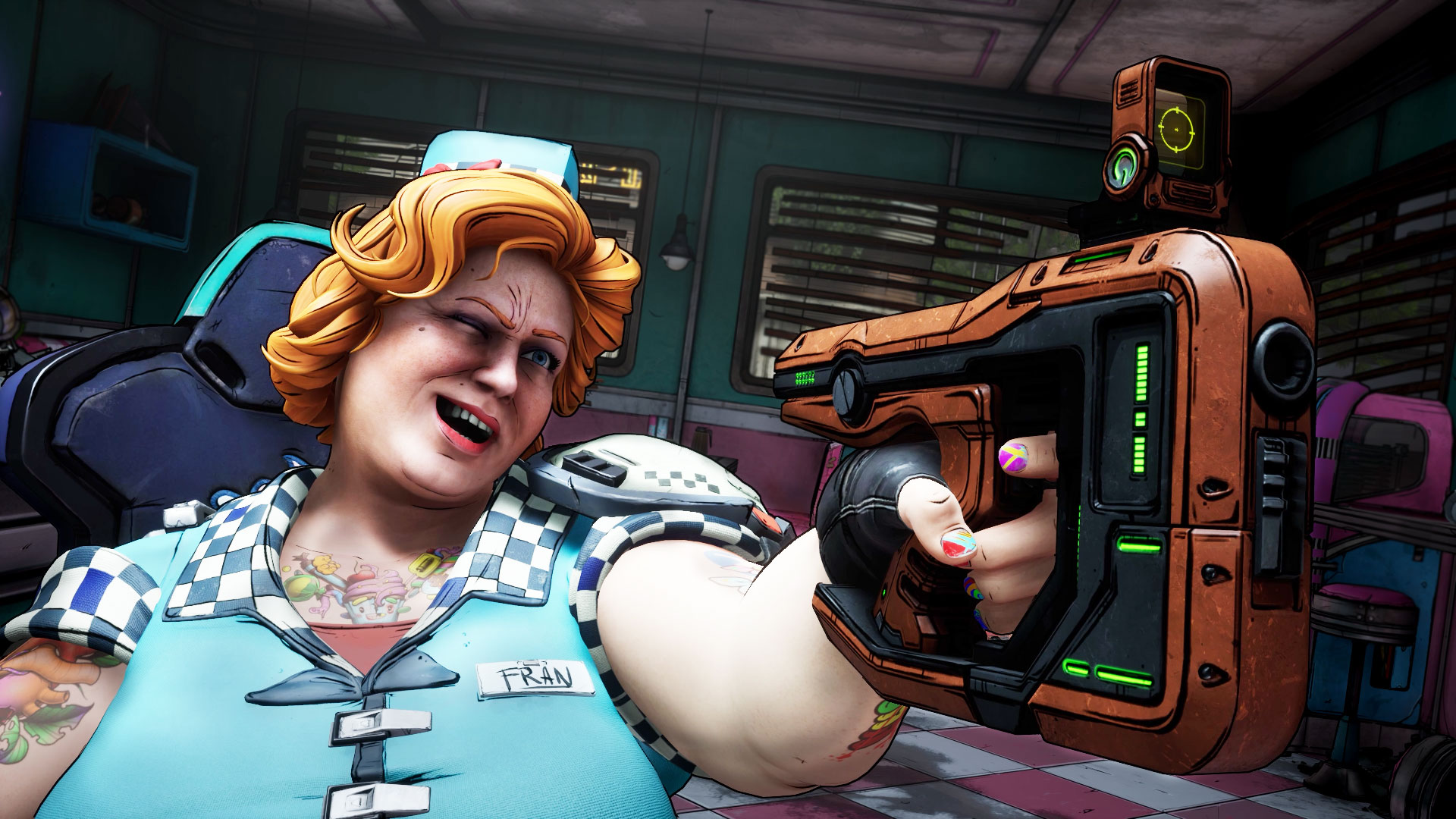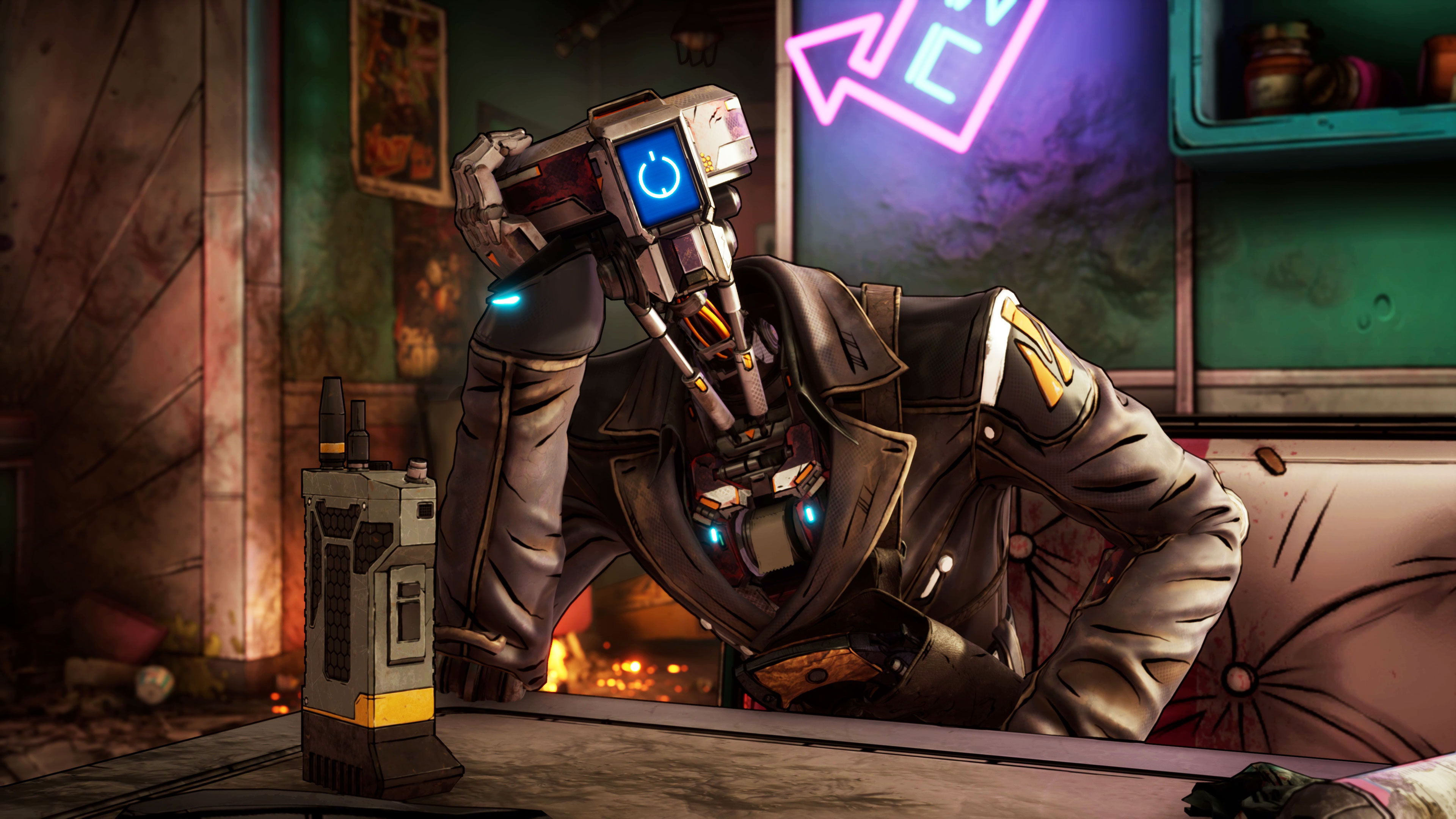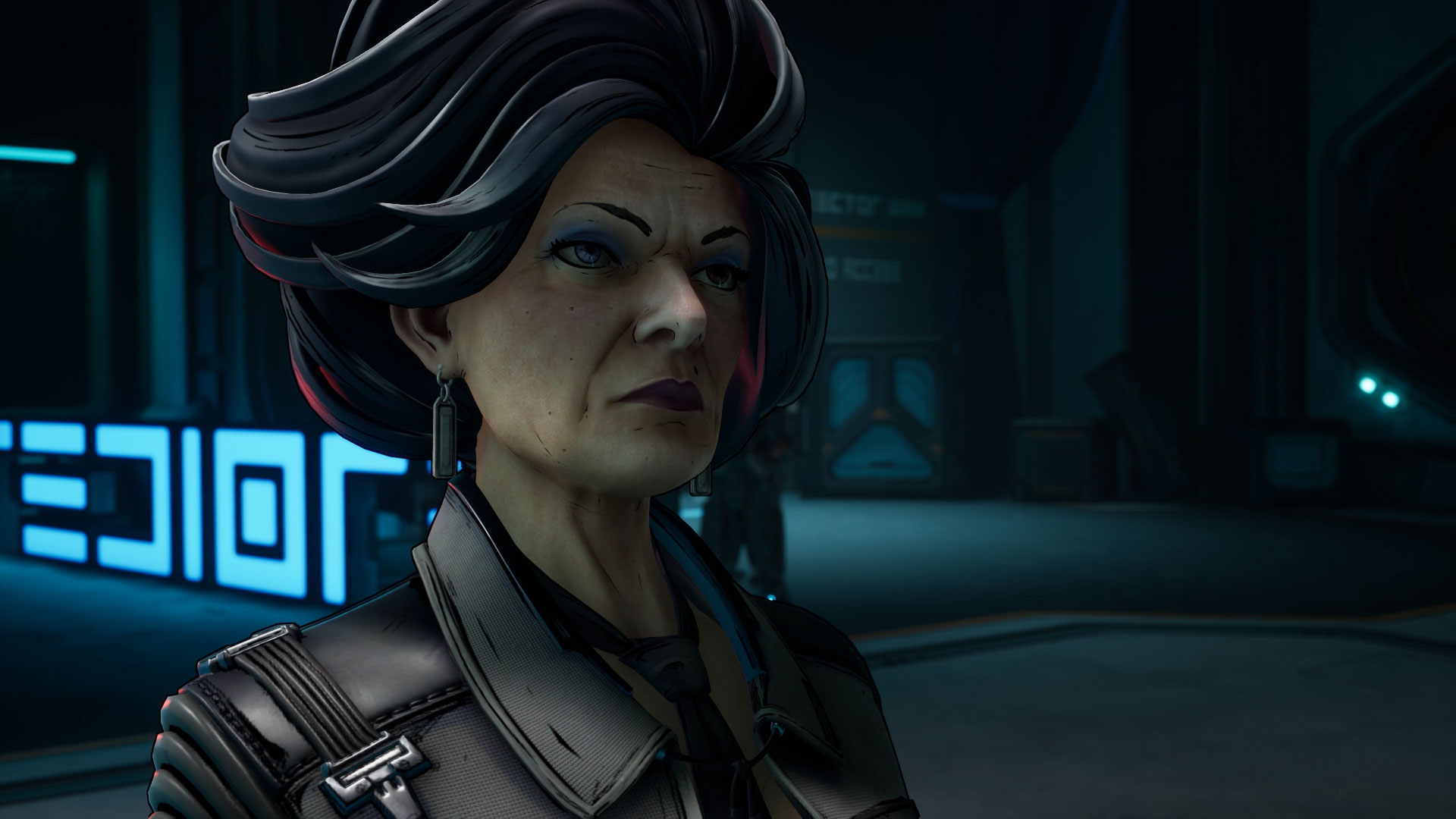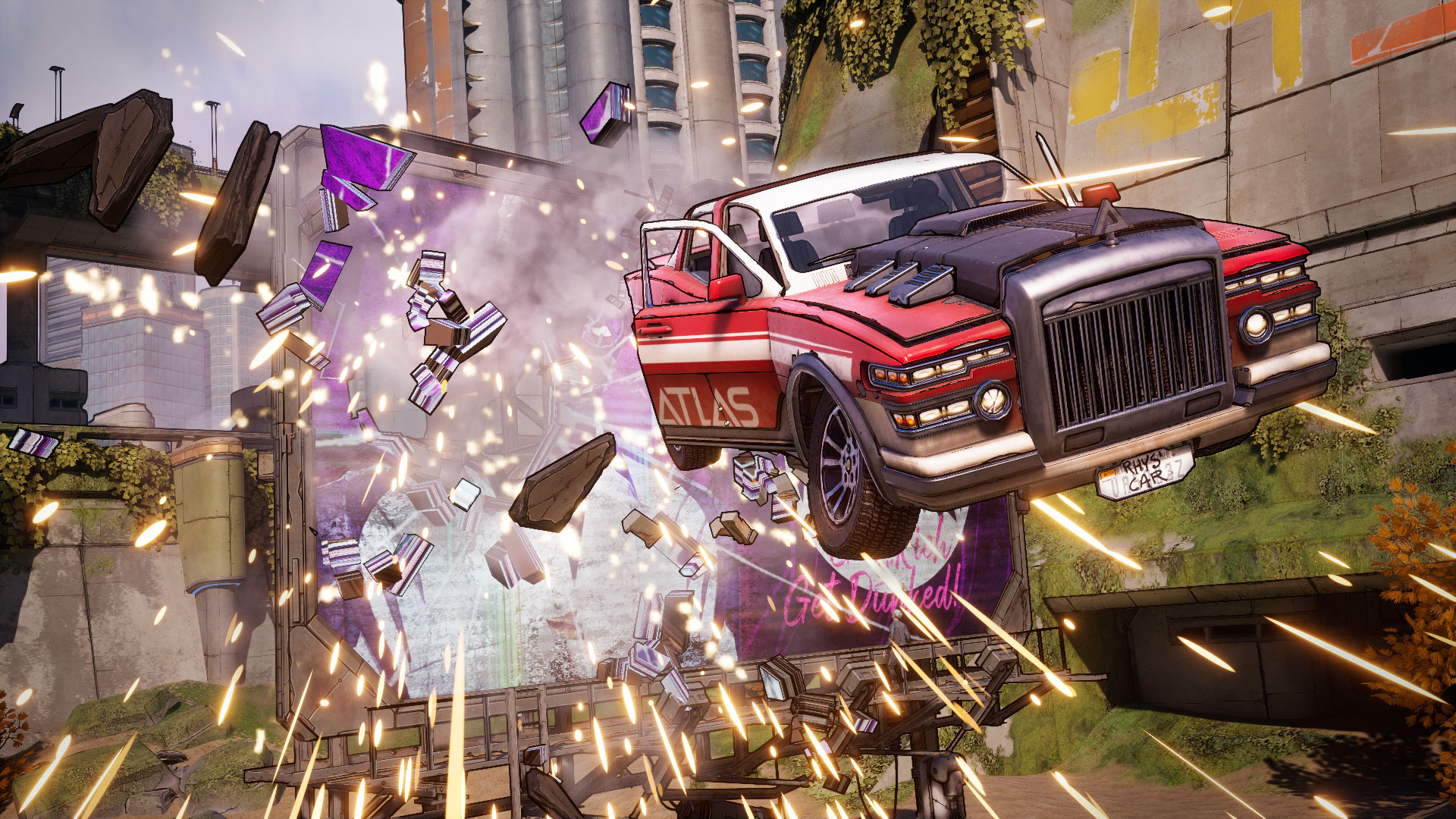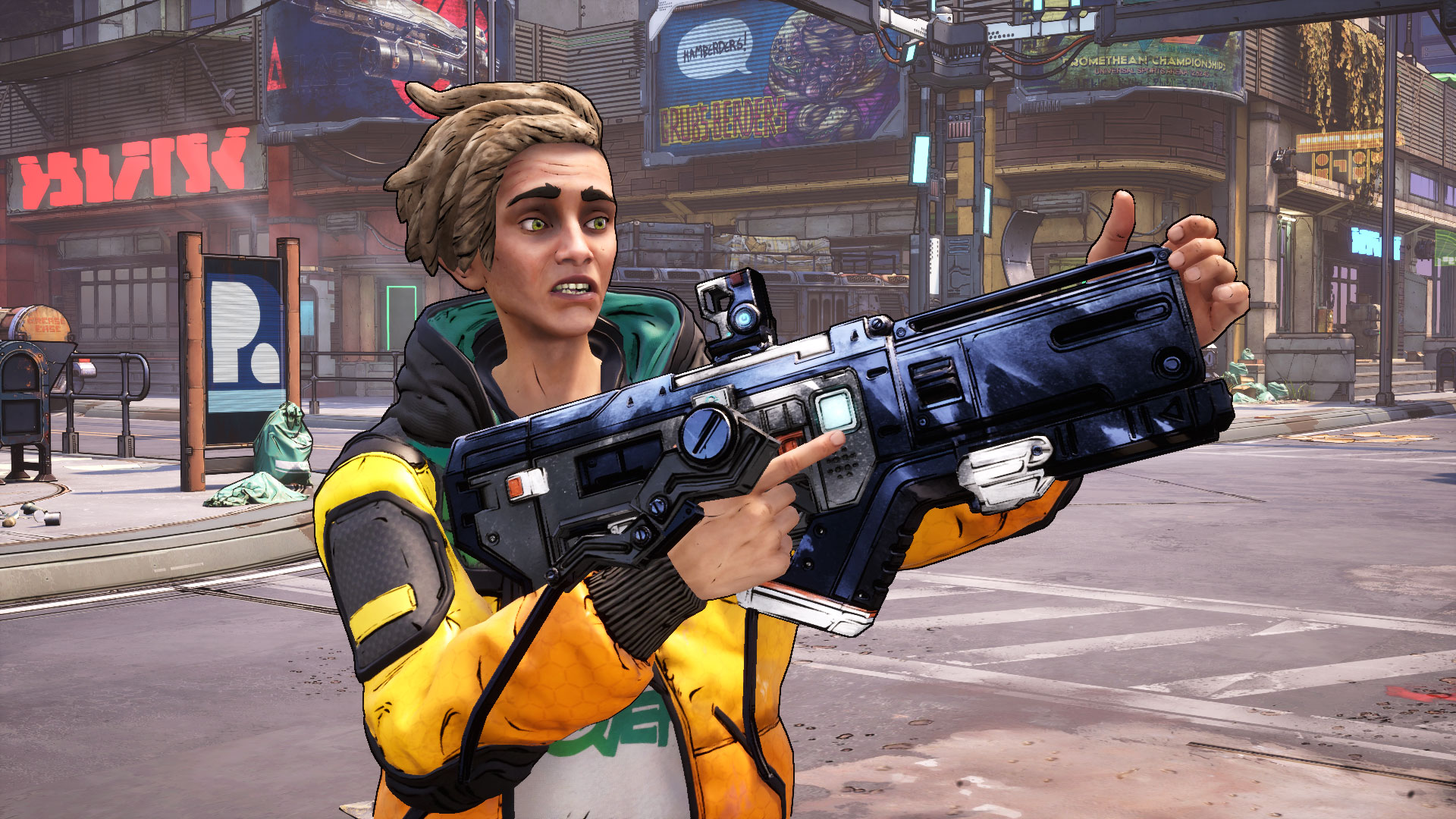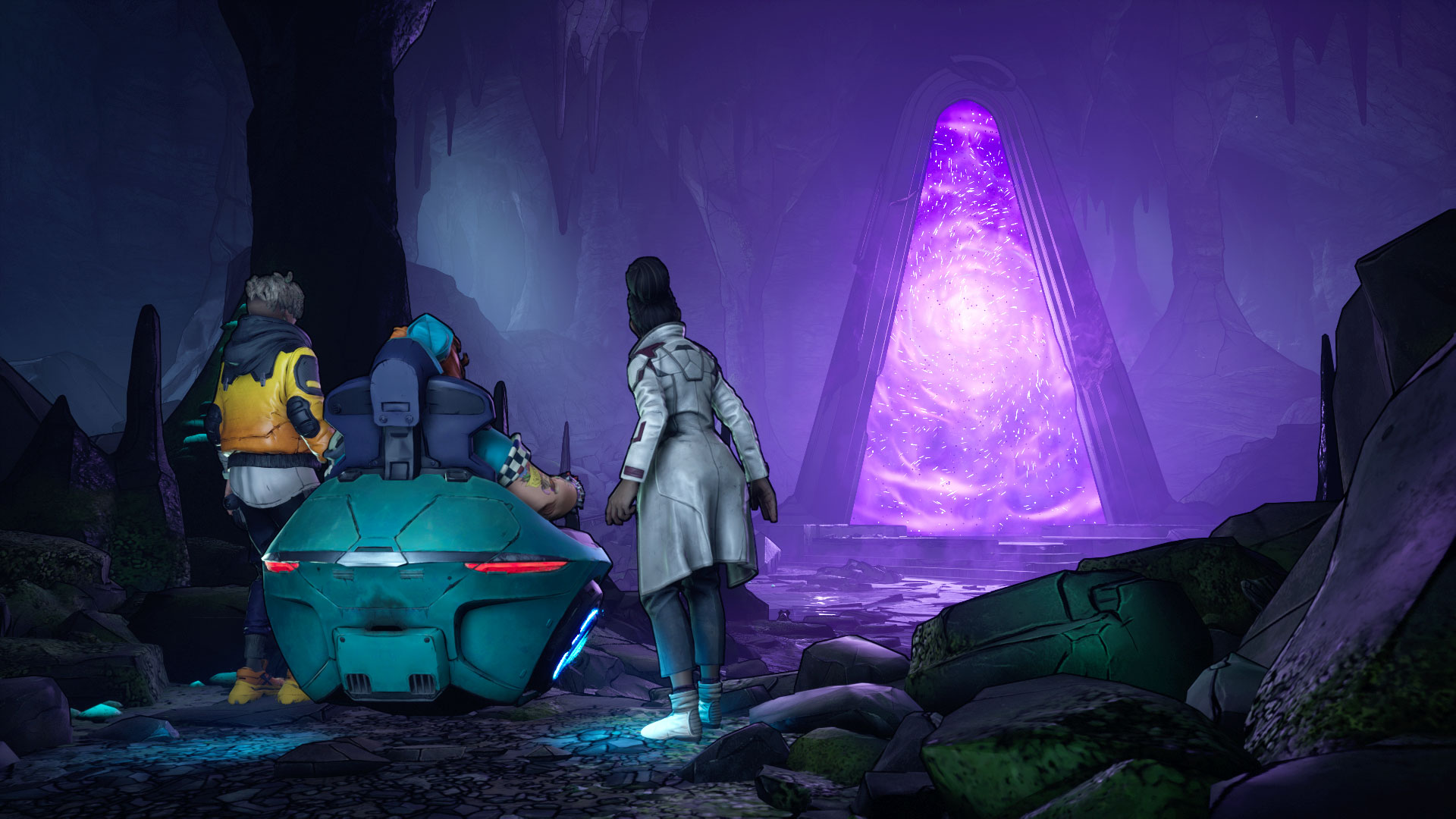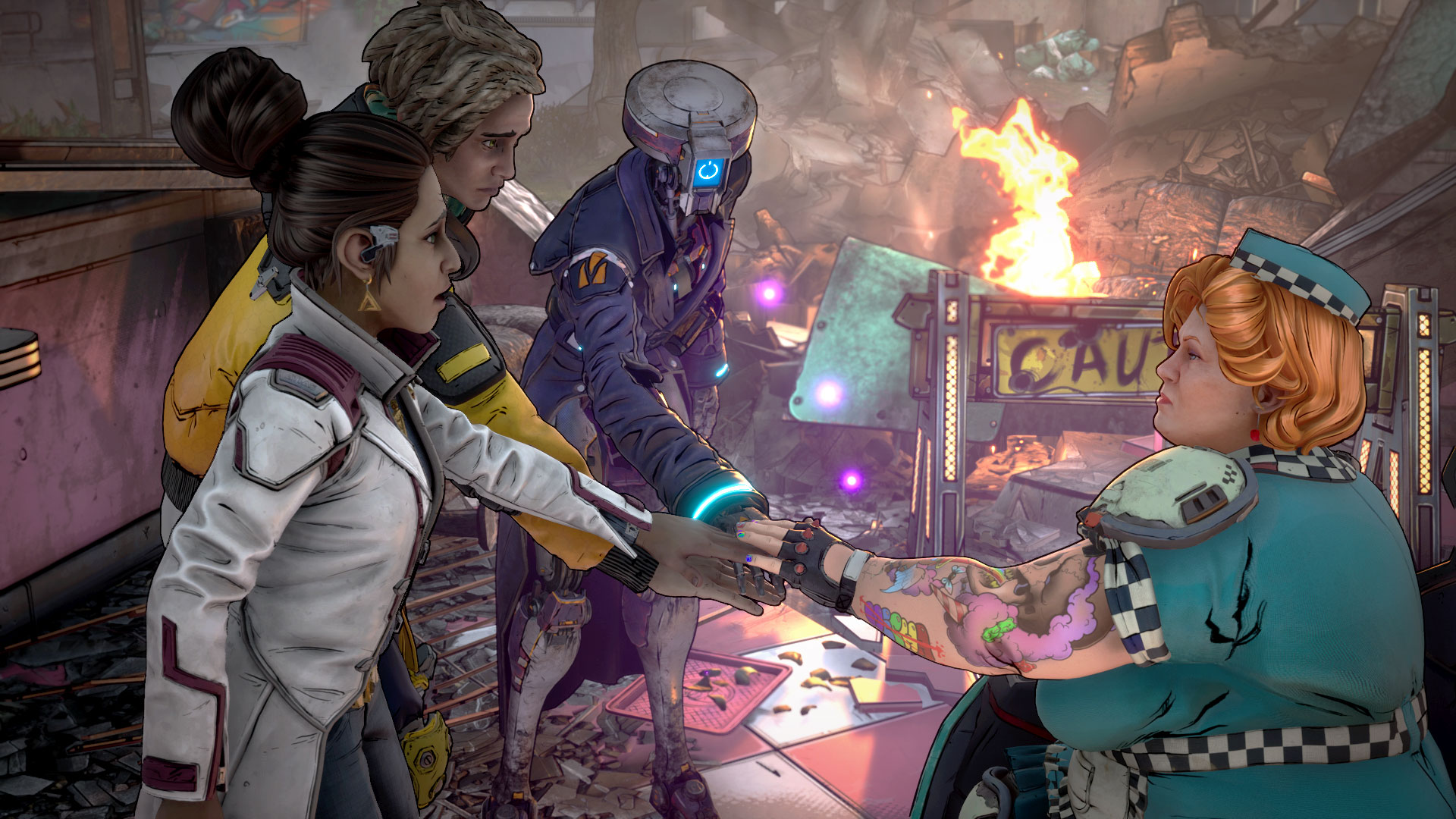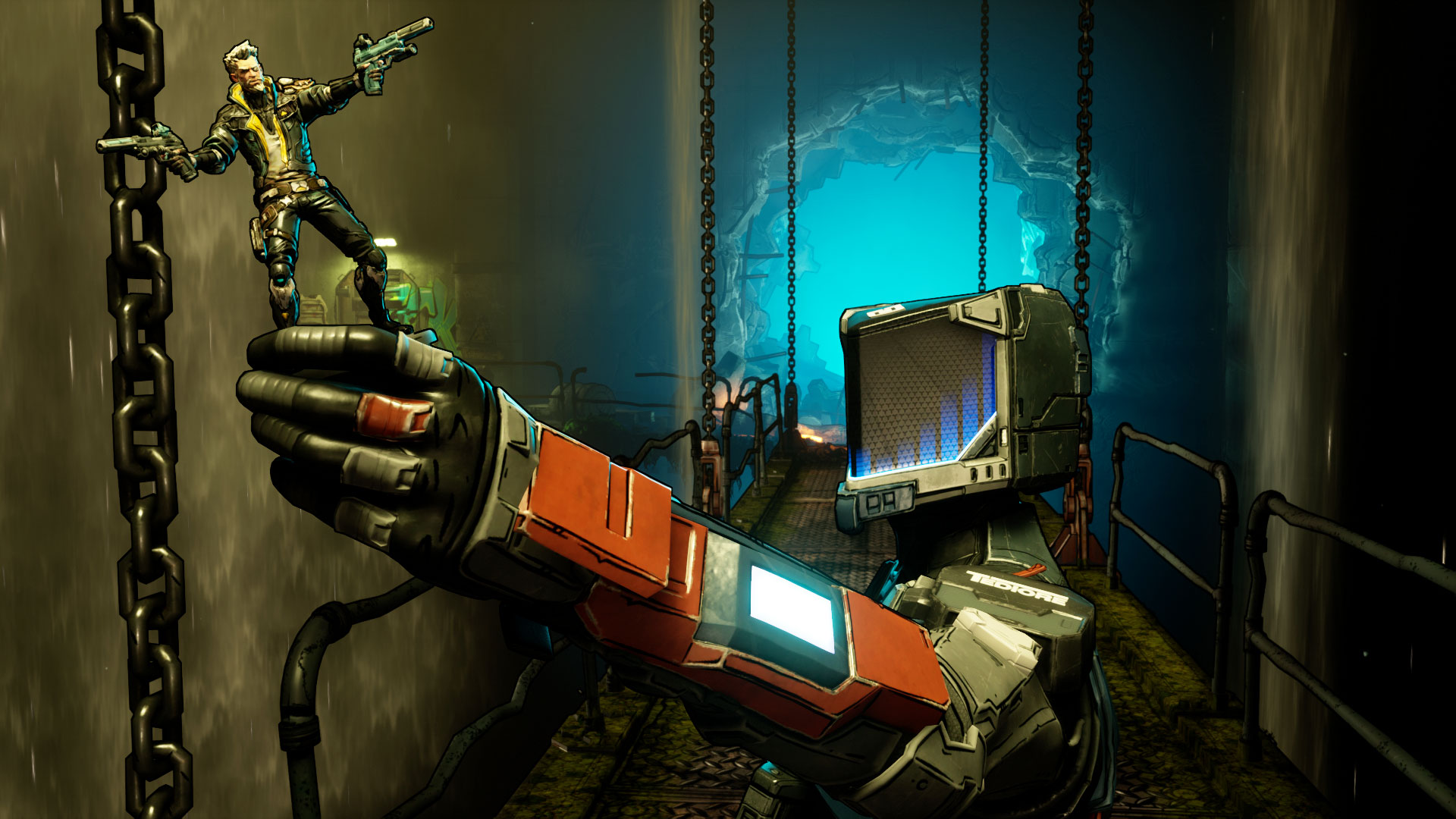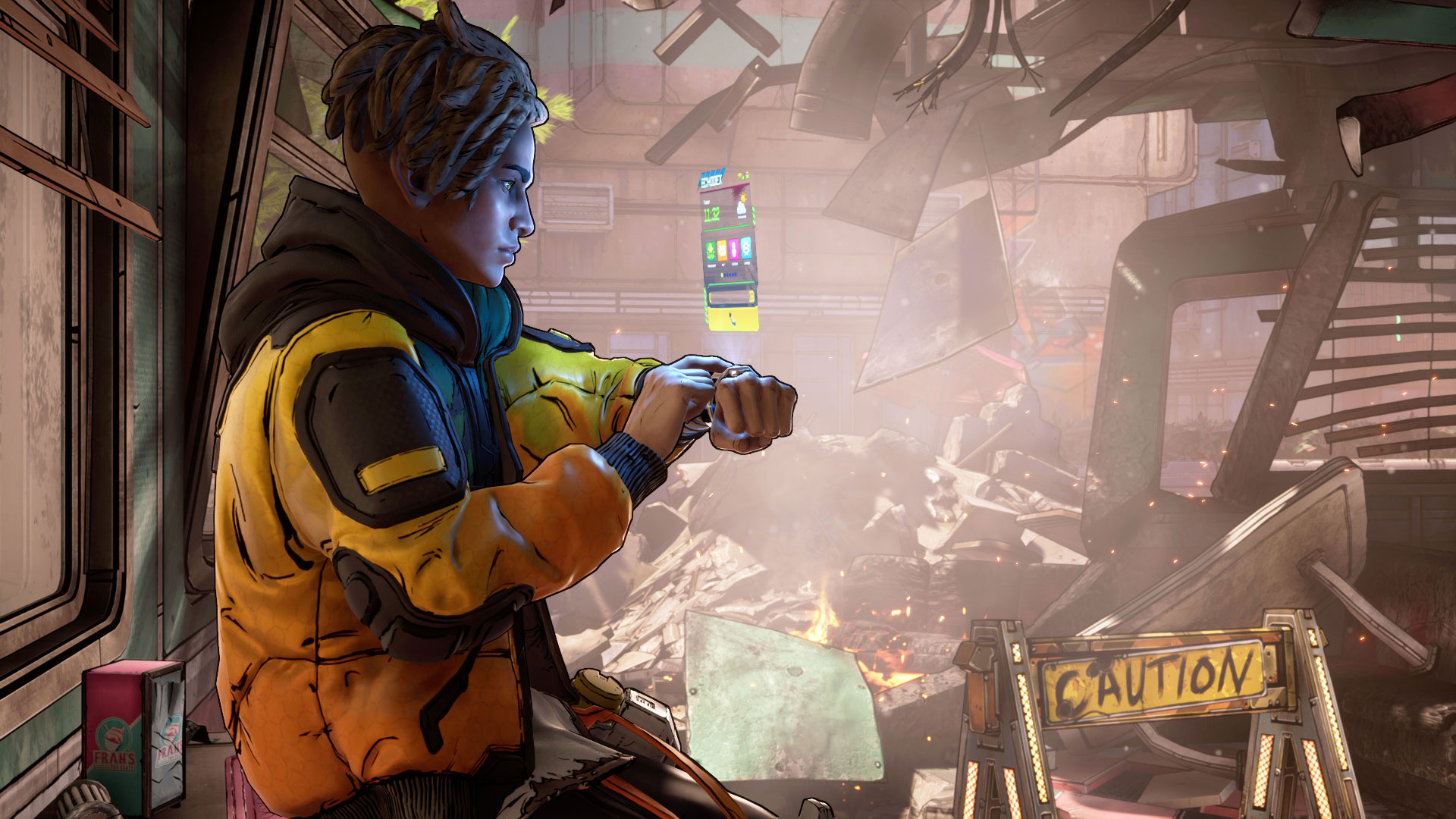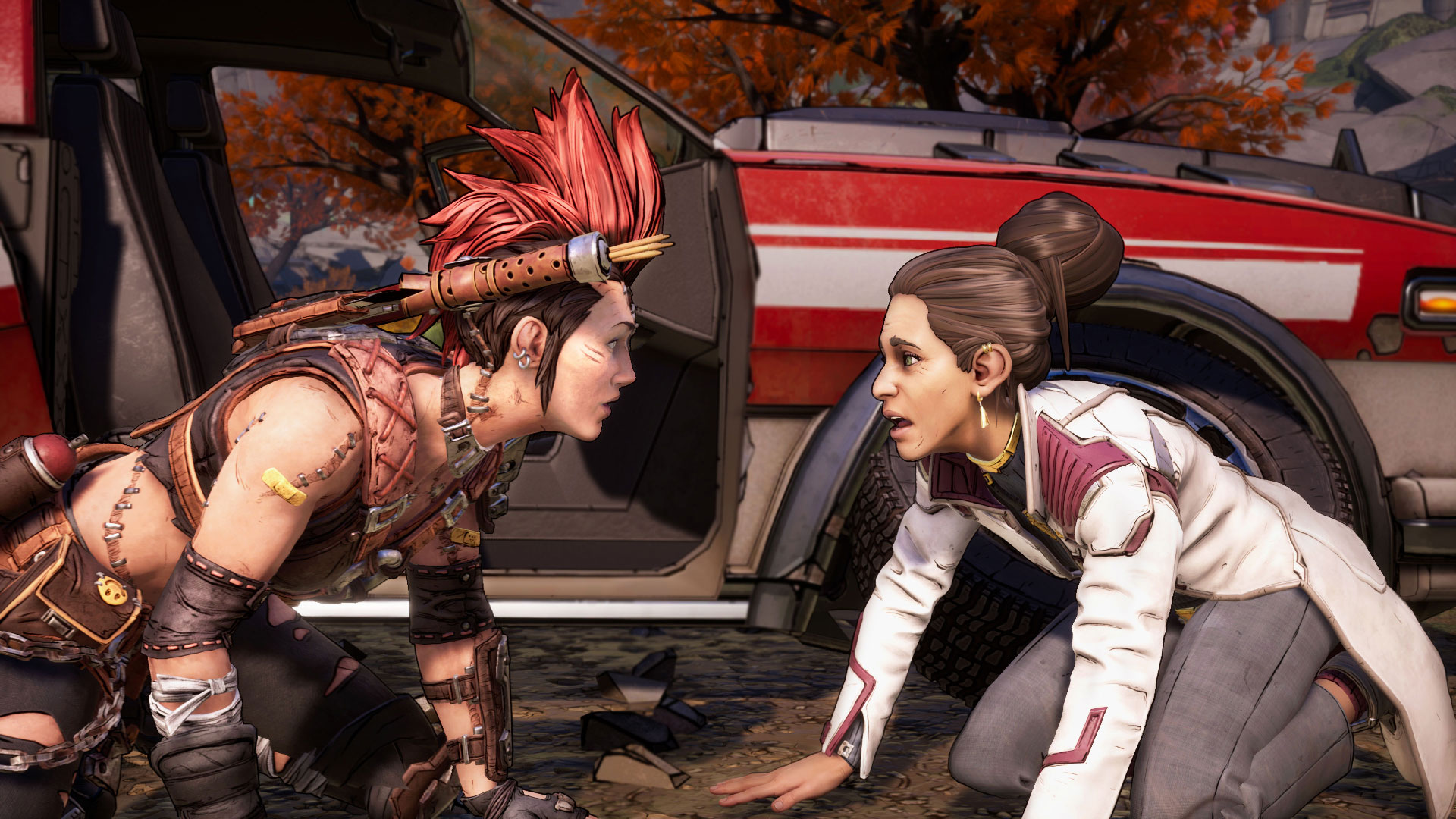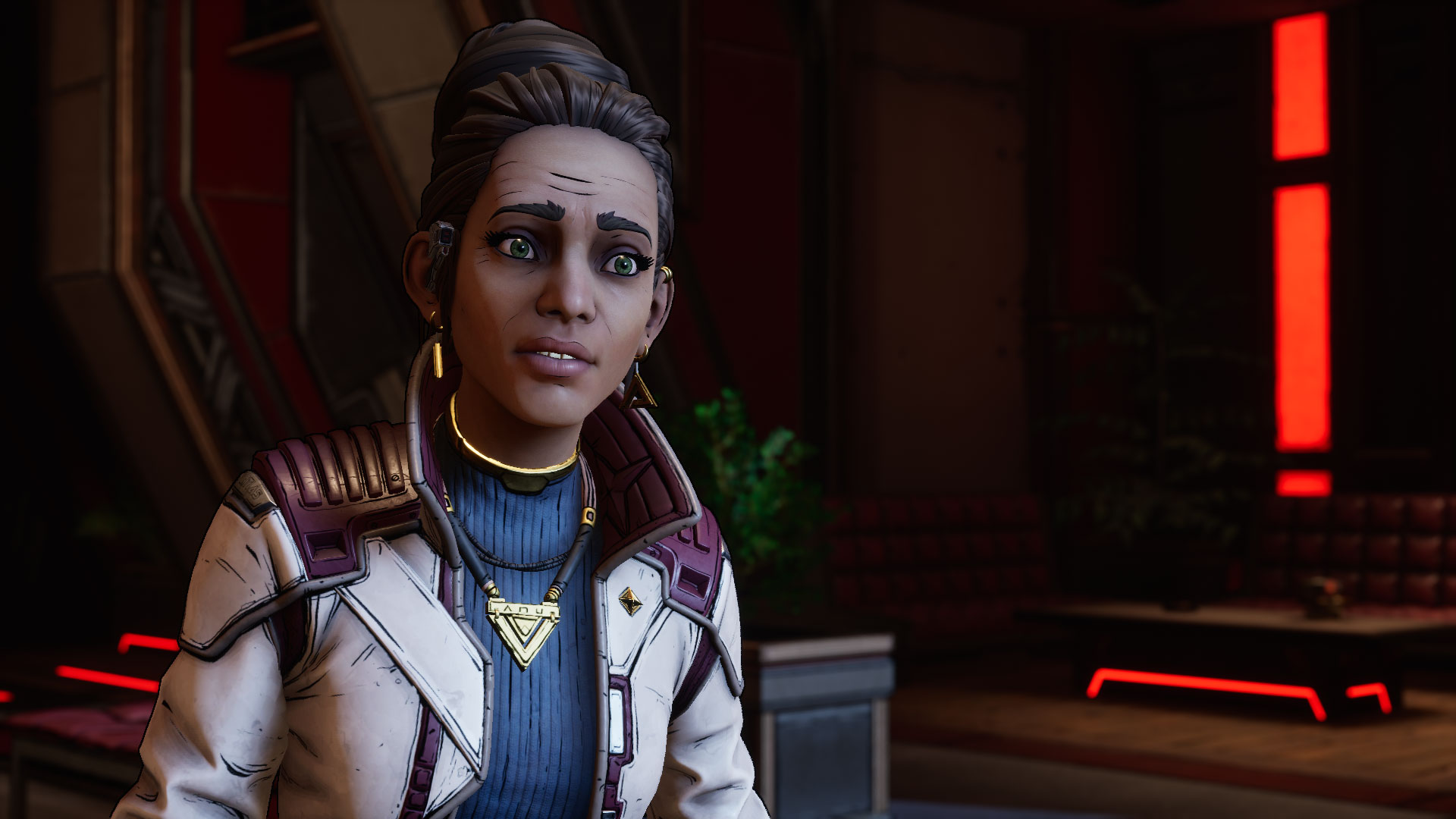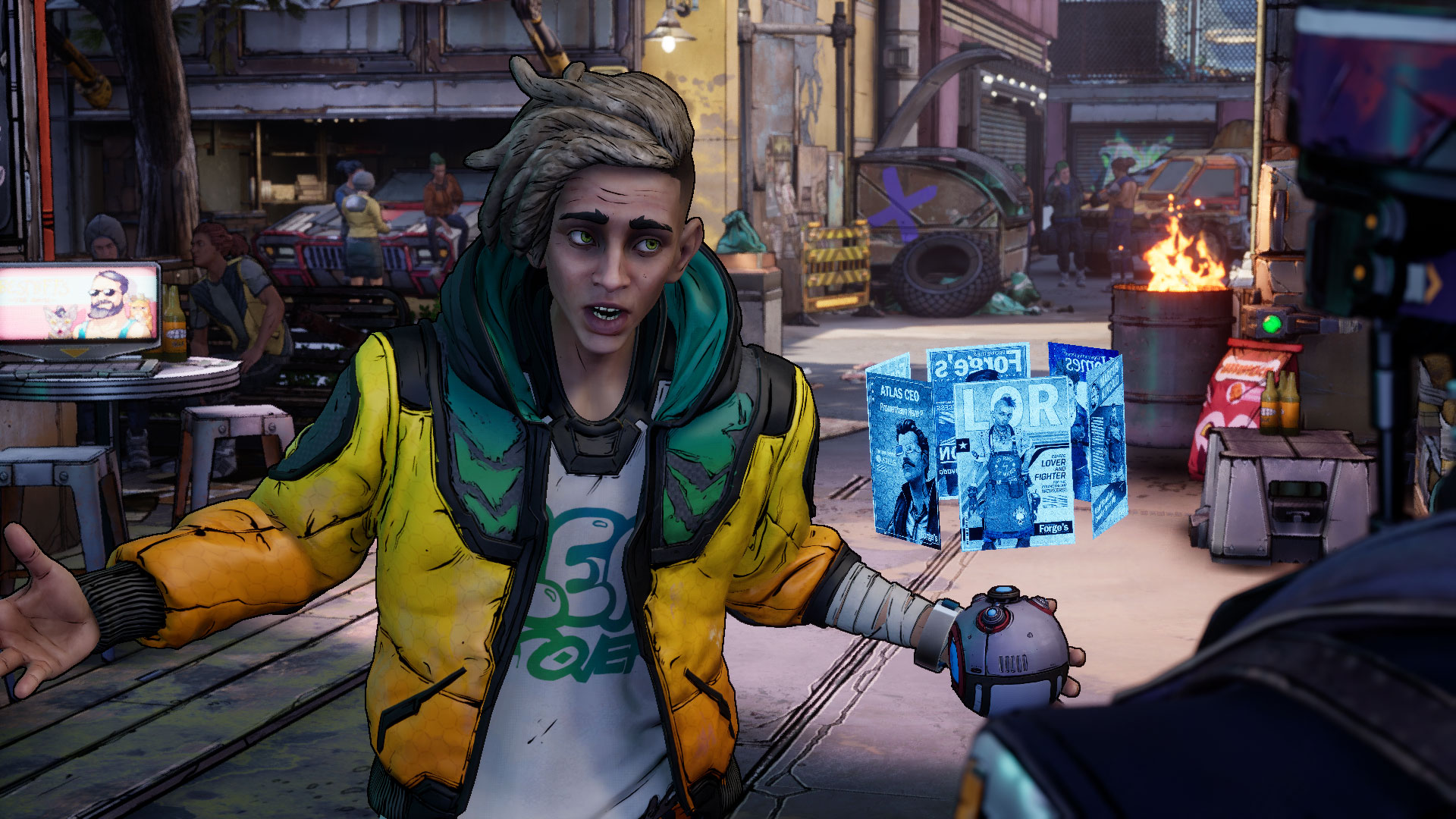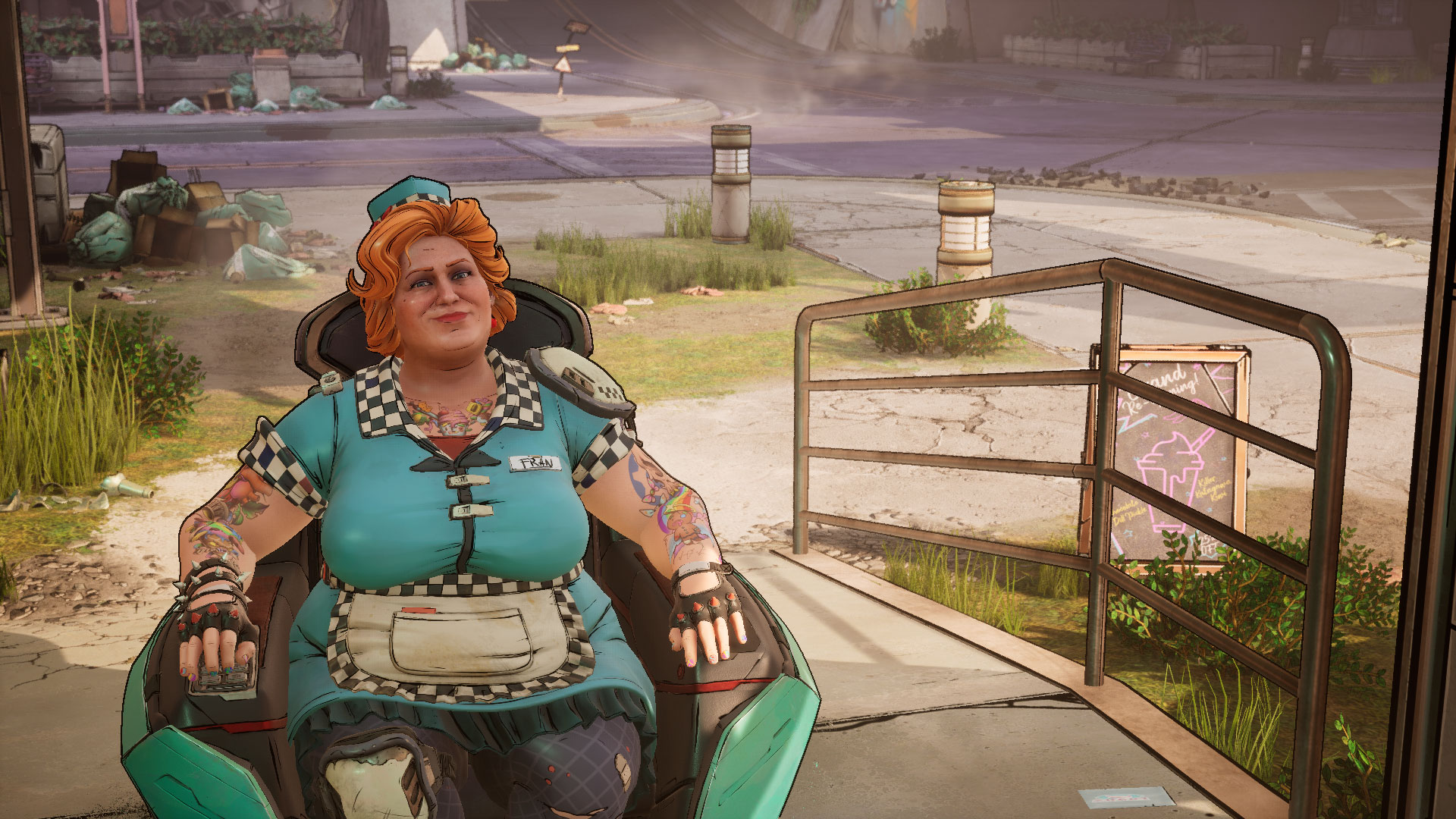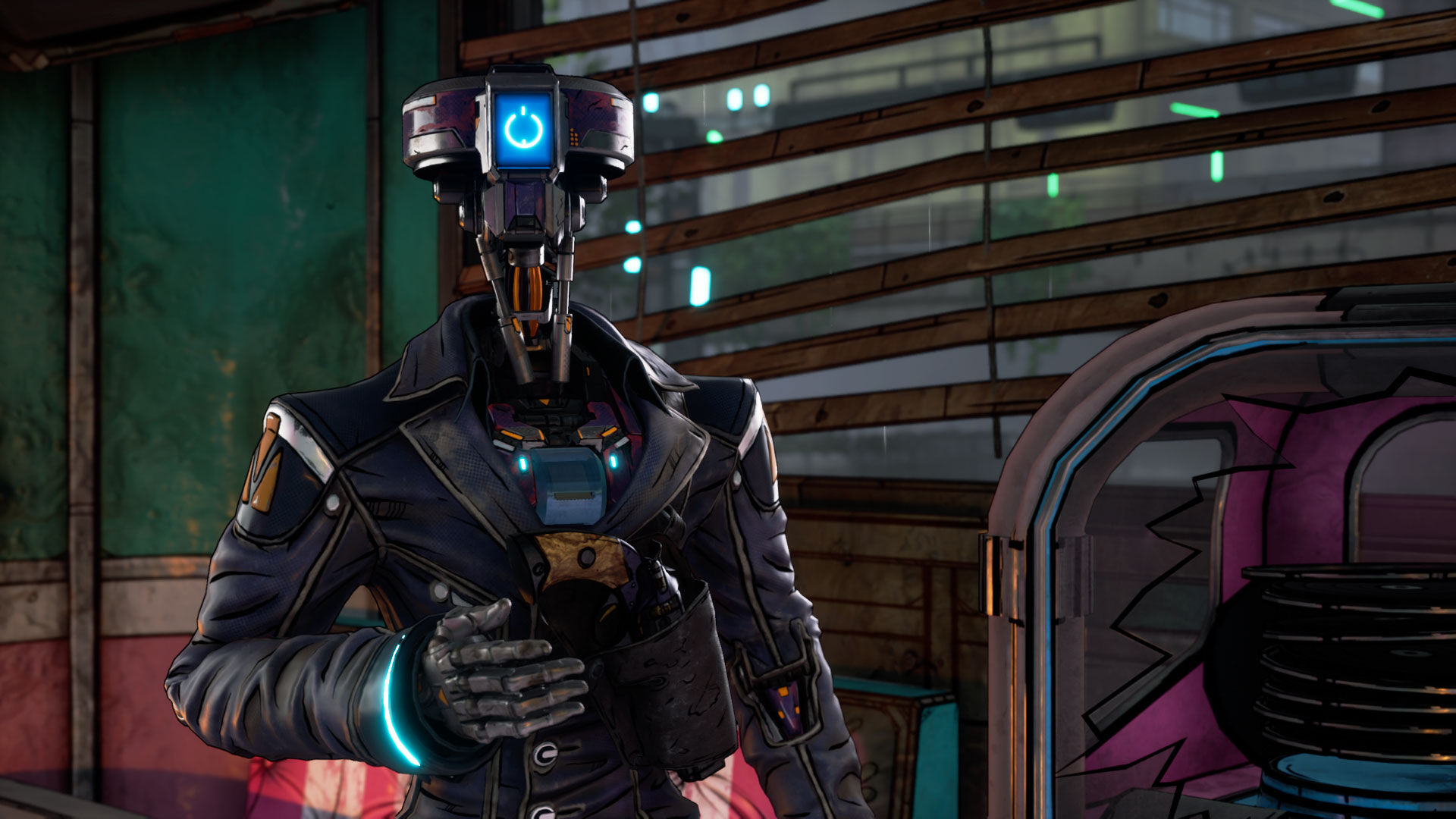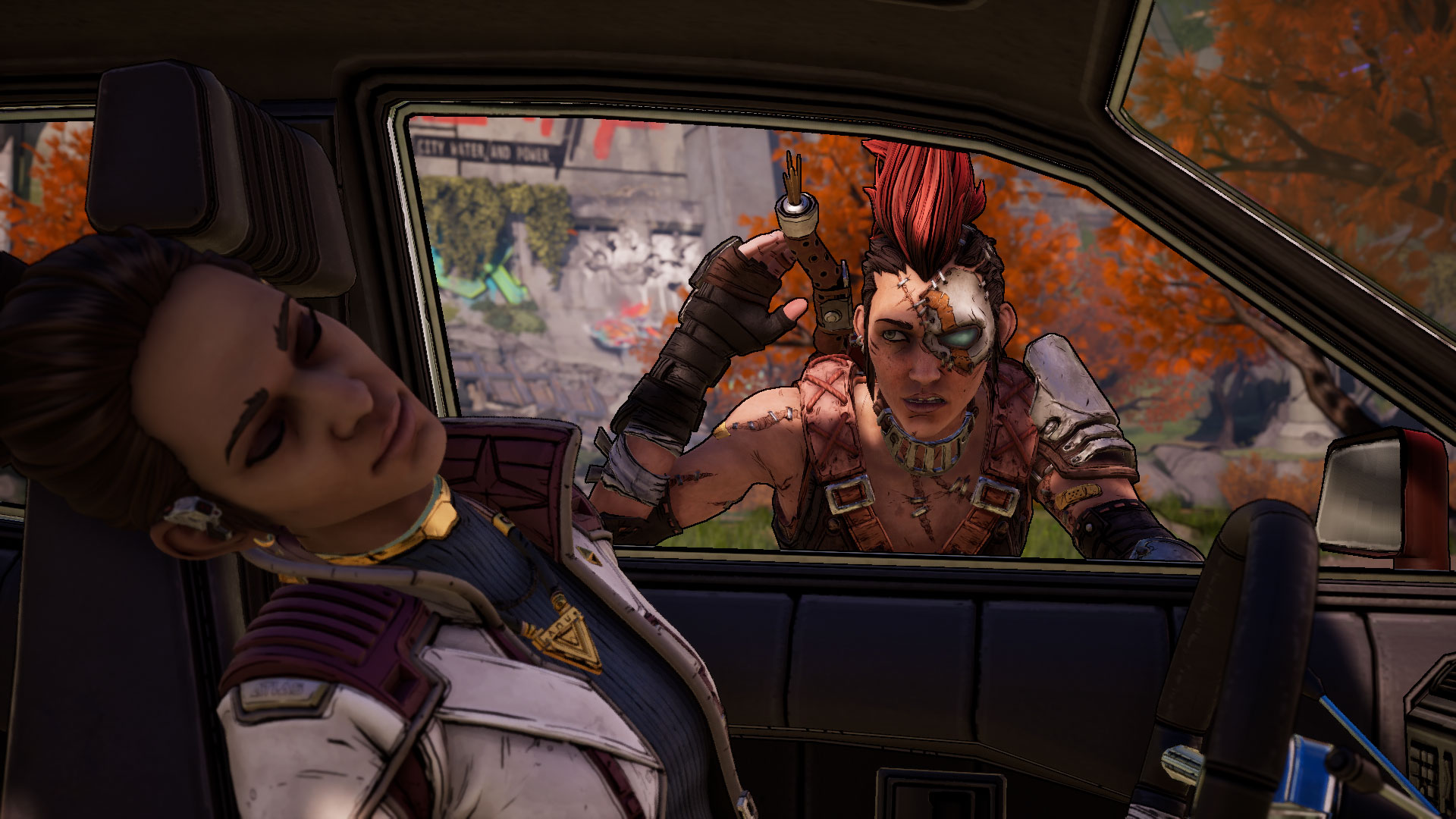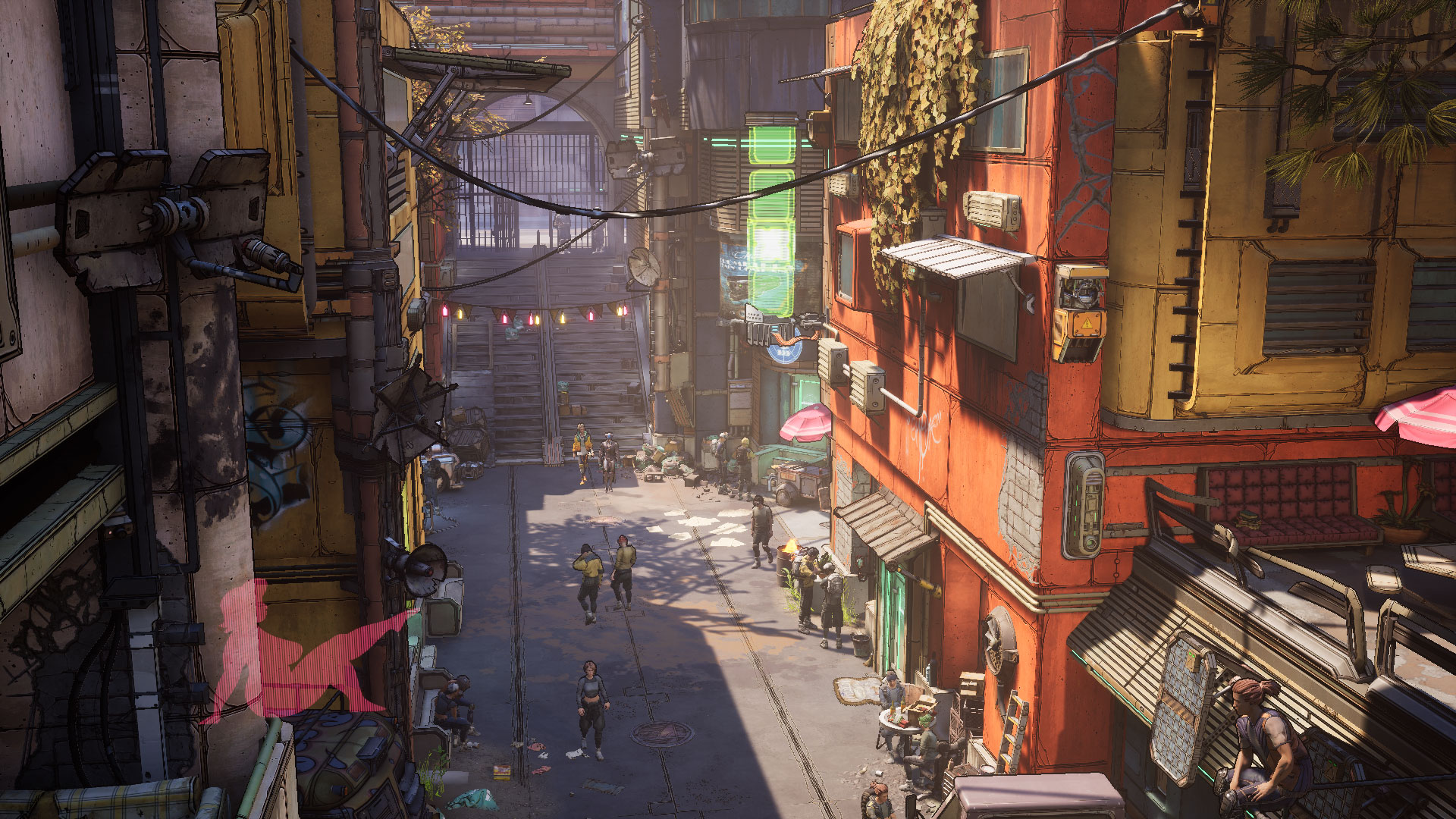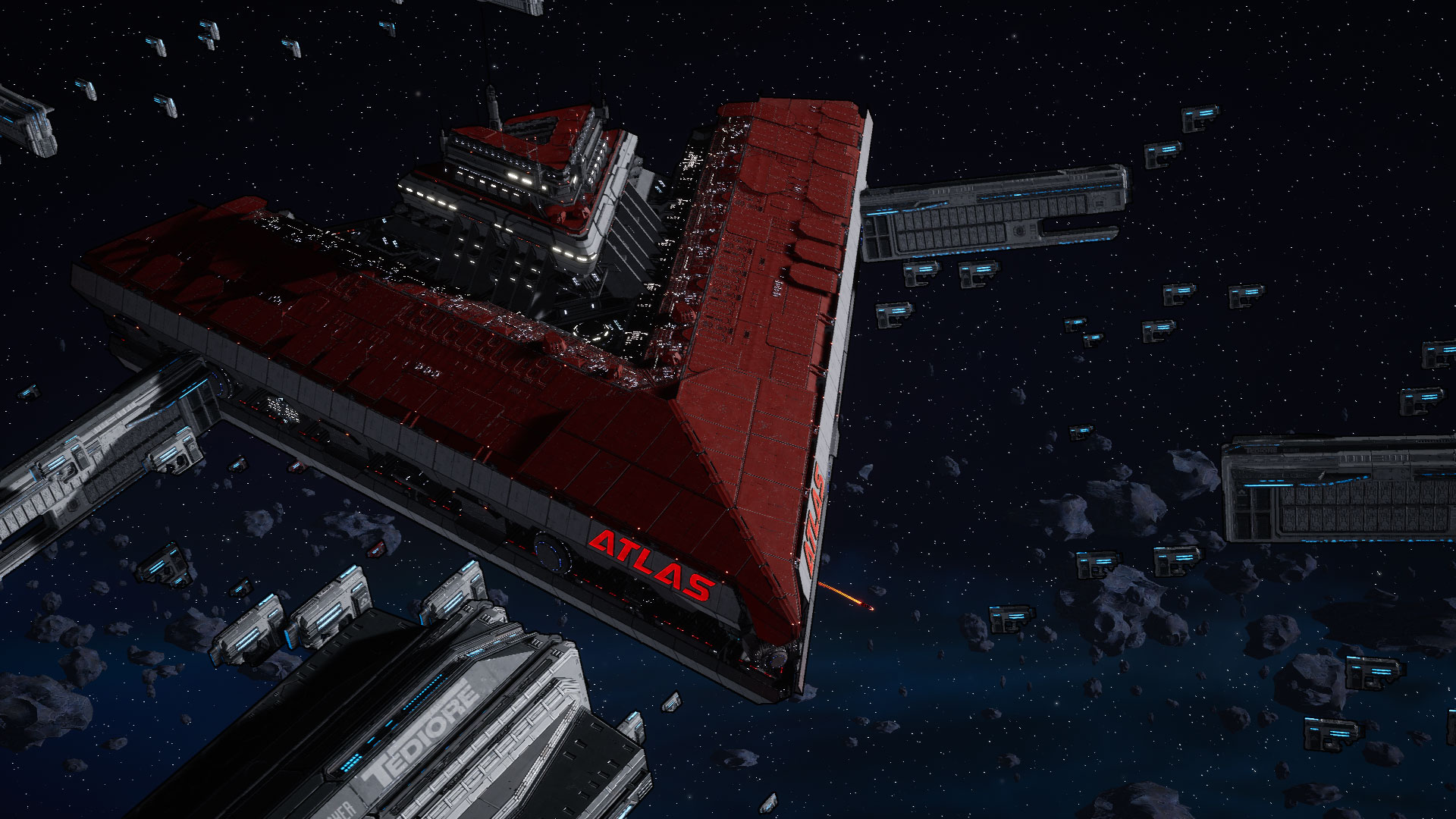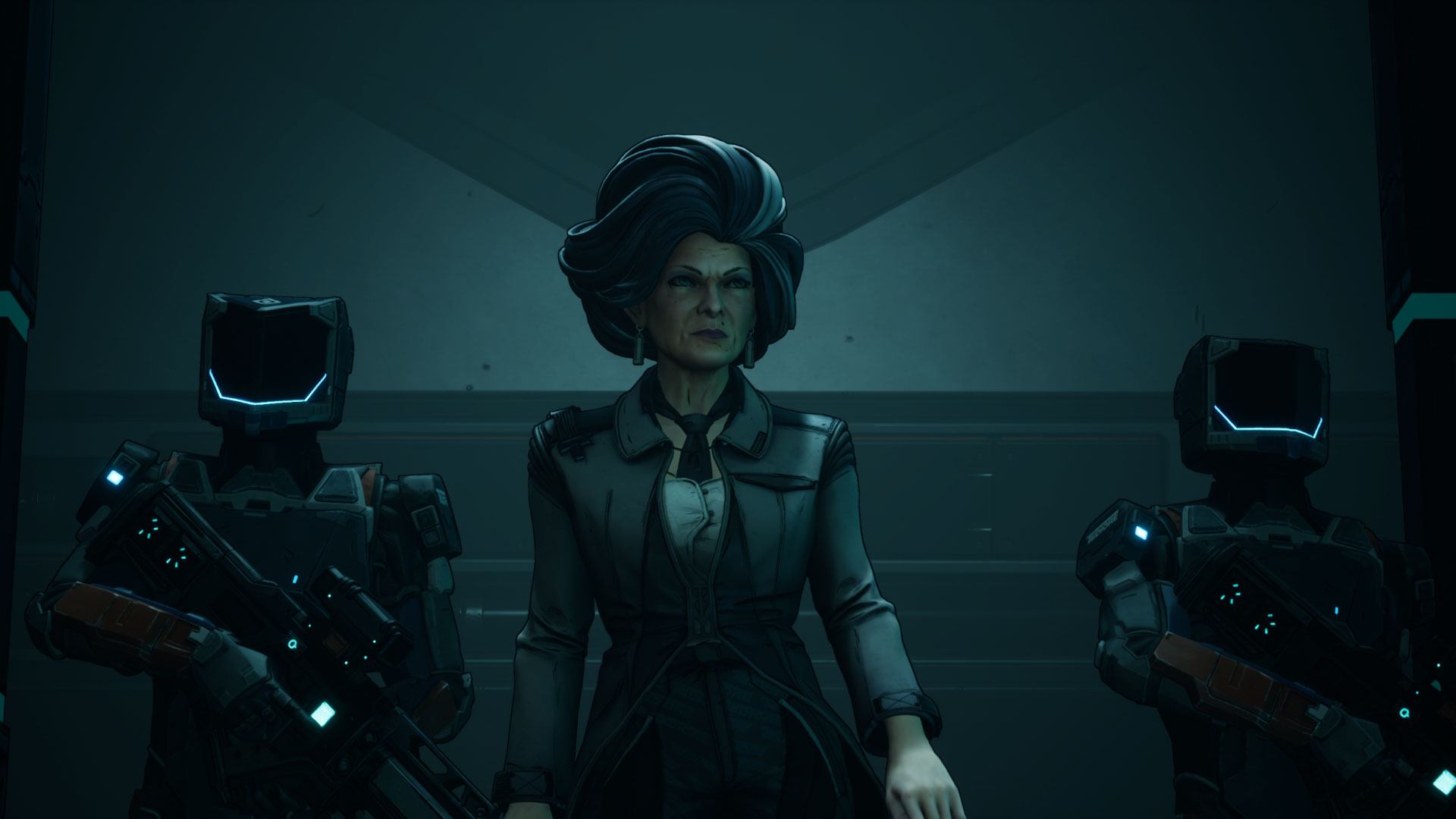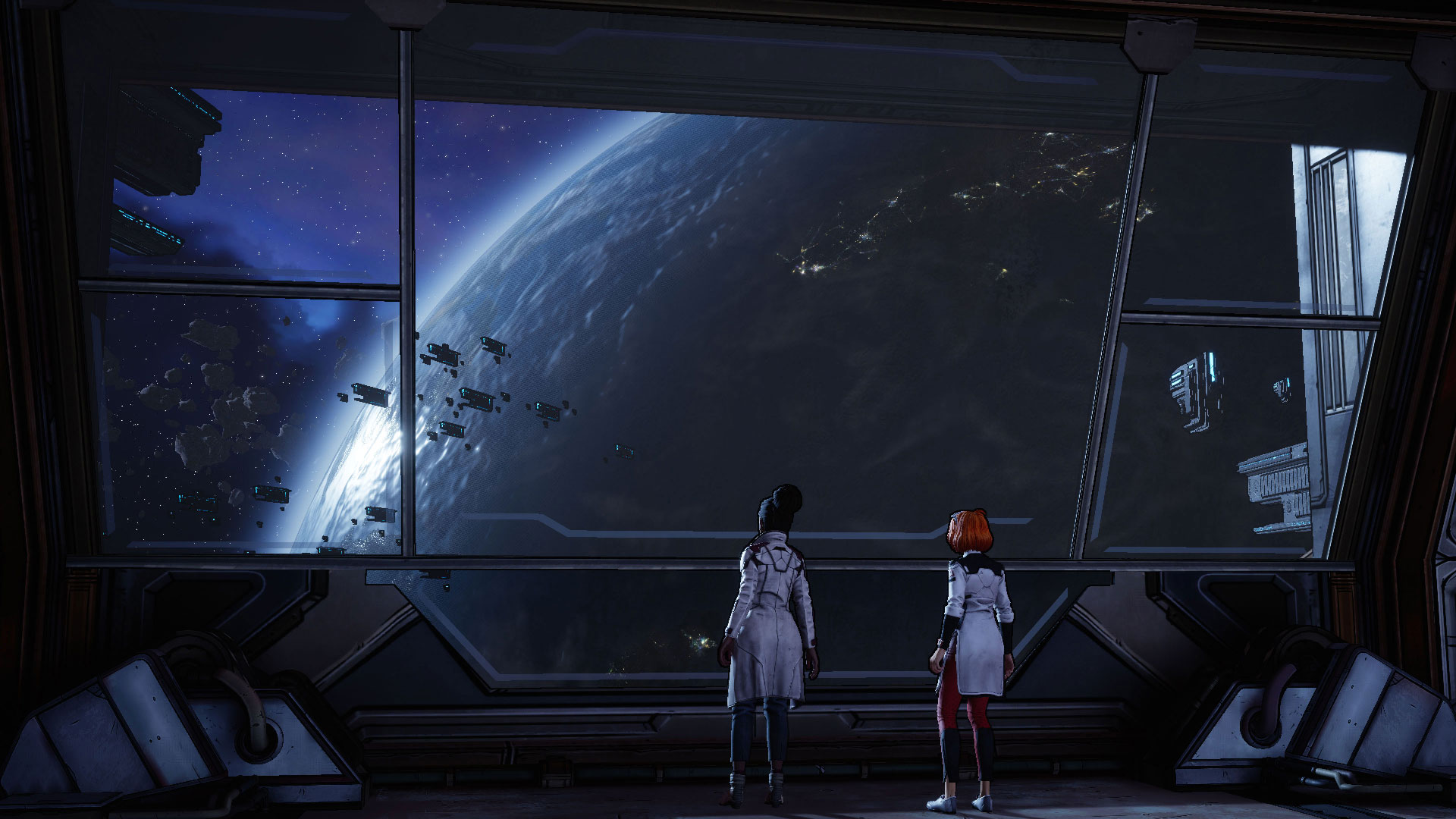 *SHiFT code expires 10/21/2024. New Tales from the Borderlands and SHiFT account required to redeem. The code may be redeemed once (1) per SHiFT account.